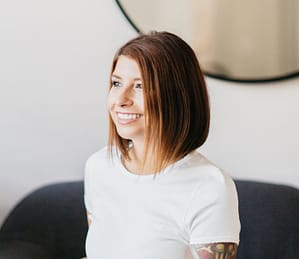 BEST HAIR COLORIST IN AUSTIN, TX
Coterie Hair Salon, and its owner, Caroline are definitely the best hair colorist in Austin!  They treat every customer with the time and attention required to give you the best hair color, haircut, and hairstyling out of any hair salon in Austin paired with the best hair colorists in Austin.  Caroline, the owner, with over 10 years of experience, will schedule a free consultation beforehand to determine the best hair color option, as well as the best hair colorist for you and your next hair project. Discuss new styles, trends, and colors, that fit your desires! The best hair colorist location in Austin, Coterie carries all sorts of different professional-grade hair color products to choose the best product for your specific hair type. The hair color staff at Coterie Hair Salon in Austin and their staff of friendly and professional and best hair colorist professionals, that will go to whatever length necessary to make sure you are 100% happy with the final product.

BEST HAIR COLORIST AUSTIN, TX
When you step in Coterie Hair Salon for the first time, you will immediately be amazed by how unique a location it is.  The attention to detail, all focused on one goal, to make you, the customer, feel calm and comfortable while getting your hair colored in Austin by the best hair colorists in Austin. Each customer will get a fully customizable experience, tailored to their needs and desires. The best Austin hair colorists will set you up with some of the trendiest hair, keep you up with the current styles, and be as confident as possible at the best hair color in Austin!
BEST AUSTIN TEXAS HAIR COLORIST
After your appointment, that is bookable online, or while talking to one of our best Austin hair colorists.  Your experience at Coterie Hair Salon will go beyond your expectations! Our talented staff are efficient, getting you in, and on your way fast, while giving you the best experience of any Austin hair color salon. Come into our hair salon for the best hair colorists in Austin, relax with some complimentary wine, beer, or tea, and be ready to look your best! You will be sure to have a blast while getting pampered, and not only will you get the confidence of having the best hair colorist in Austin, but you will have an experience of a lifetime.  As the client, you can follow us on any of our social media platforms, including Yelp, Facebook, and Google, to view all of the most recent photos taken, from some of our best clients! The best Austin hair colorist team put out profiles of the best hair colorists in the area, best hair color products to use, best hair color hairstyles, and photos on a regular basis for you to reference.  It's almost like being in on the trends before they happen!  Visit us to experience why we are voted as the best hair colorists in Austin.
Interested in booking an appointment or scheduling a consultation? Contact Us!
+1 630-770-1087| Book an Appointment | [email protected]